Adoption Working Group
Contents
Overview
The ParcelMap BC Adoption Working Group (AWG) was created in 2018 as a forum to engage with stakeholders in BC's cadastral mapping community to address issues related to the adoption of ParcelMap BC.
Founded in conjunction with the ICI Society, the AWG is a dynamic group of approximately 30 participants including local governments, provincial ministries, land surveyors, utilities and other stakeholders with interests in parcel mapping.
The AWG gathers quarterly on the third Wednesday of the month. Past AWG session notes and slide decks are available here. Participants advocate for the interests of peer organizations in the working sessions, where issues are investigated by the group and resolution may involve organizing a sub-group to address targeted topics.
Comments from a ParcelMapBC Adopter
"Participating in the PMBC Adoption Working Group provides a balanced mix of sharing of knowledge and best practices, and learning from other organizations in return."
–Vanessa, Resort Municipality of Whistler
Adopter Issues
The driving force behind the AWG's activities is the Adopter Issues Log, a compendium of issues related to adopting ParcelMap BC. Issues are triaged by the group into challenges or opportunities before being prioritized and assigned to investigate possible resolutions.
Challenges are defined as issues which constrain or delay the adoption of ParcelMap BC. Opportunities are defined as issues that exist in current workflows which, if addressed, represent value-add benefits for ParcelMap BC adopters.
The Adopter Issues Log is reviewed monthly by the AWG, with a status report produced after each working session. Please see below for AWG #25 – February 17th, 2021.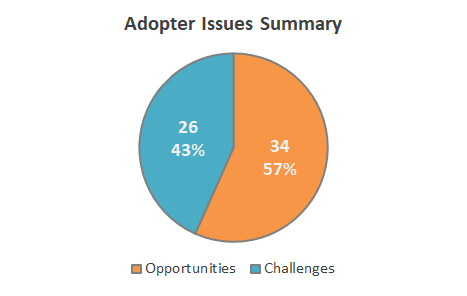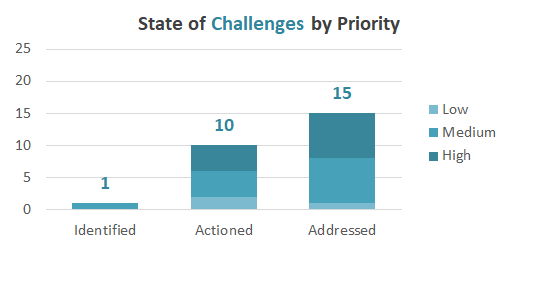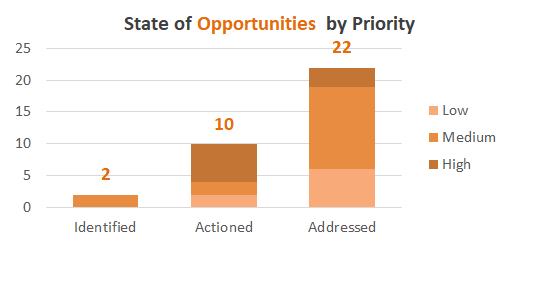 Highlights of AWG achievements include:
Alignment of key 3rd party maintained datasets, including the Agricultural Land Reserve (ALR) boundaries and Assessment Fabric;
Creation of the Data Alignment Sub-Group, which has resulted in the creation of Data Alignment Resources to both help align – and keep aligned – your data with ParcelMap BC;
Creation of the Land Records Sub-Group, focused on the integration of ParcelMap BC with land records systems including a standardized option for Tempest users;
New resources, including an app, to publicly share operational plans and progress related to spatial improvements in ParcelMap BC;
Improved product documentation and associated resources for ParcelMap BC.
Get Involved
If you are interested in participating in the AWG, have a challenge or opportunity you'd like to raise for the group to investigate or simply would like to learn more, please contact ParcelMapBC@ltsa.ca