First Nations
We provide support to First Nations and government in the later stages of the treaty process.
As part of the treaty process, land may need to be surveyed. Our Surveyor General team is responsible for issuing survey instructions and approving survey plans. They also prepare Crown grants related to the survey and transfer of lands to a First Nation. We can also provide First Nations with information on survey methods, the mapping of treaty settlement lands, boundary matters and historic records.
Once a Final Agreement takes effect, land ownership and interests can be registered. Registration ensures certainty and security of land titles. It can also help the Nation capitalize on economic development opportunities. Our Land Titles team administers the requirements of Schedule 1 of the Land Title Act, which sets out how First Nation treaty lands can be registered in the provincial land title system.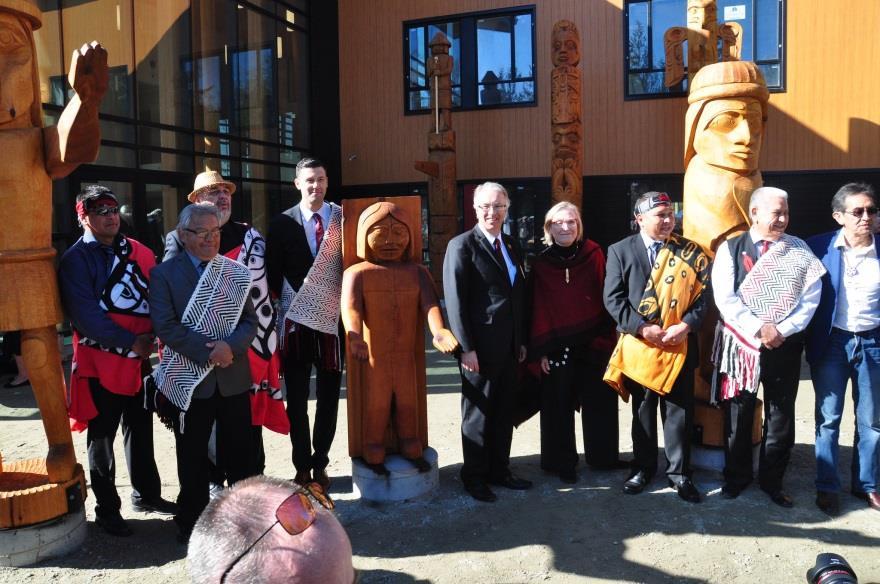 Working Together
The First Nations Summit provides input to the LTSA through the LTSA Stakeholder Advisory Committee, and nominates a Director to the LTSA Board of Directors.
These First Nations use the LTSA's land title register:
Treaty settlement lands registered in the land title system remain subject to a Treaty First Nation's land laws. The First Nation has the ability to determine:
Any limitations on subsequent transactions with the land.
When land can be sold, and to whom it can be sold.
When to register an encumbrance on the land, like a restriction on use or a mortgage.