Join Our Team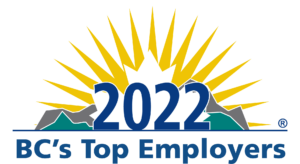 In 2022, LTSA and LandSure were once again selected as two of BC's Top Employers. This is the LTSA's fourth year in a row on the BC's Top Employers list (2019-2022) and LandSure's third time (2018, 2021, 2022).
The competition validates what we at the LTSA and LandSure already know: this is a great place to work.
LTSA provides certainty about who owns what in BC's real property market. We are a publicly accountable, statutory corporation responsible for operating the land title and survey system in BC. Since being founded in 2005, we have re-invested over $70M into modernizing our systems and processes to become one of the world's leading land title and survey authorities.
Our subsidiary, LandSure Systems Ltd. (LandSure), supports LTSA to continually innovate and improve delivery of services in the public interest. LandSure develops and operates LTSA's mission-critical systems that provide certainty around real property business and ownership in the province. With support from the LandSure team, LTSA processes over four million online business transactions each year.
Whether at LTSA or LandSure, you will find interesting and meaningful work experiences and opportunities for career and professional growth. We also offer a competitive total compensation package, flexible work hours, generous vacation allowances, and comprehensive health benefits including a health spending account, an employee and family assistance program, and a retirement plan.
We know that teamwork is essential to achieving success and we take pride in building phenomenal teams. All our employees are inspired to achieve results while also enjoying a healthy work-life balance. We would love to have you join our team – learn more about us and what it's like to: