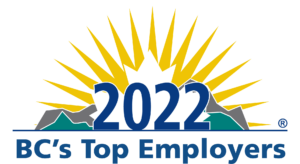 Since 2005, LTSA has provided certainty of property ownership in BC and leveraged technology to become one of the world's leading land title and survey authorities. Our mandate has also expanded over that time to include more responsibilities for delivering solutions in the public interest.
We couldn't have achieved any of our success without key stakeholder and customer relationships in the real property market and the people we are proud to call our team.
At LTSA, we value our people and prioritize developing their skills, knowledge and abilities. We offer meaningful work, work-life balance, and career and professional development opportunities. And we're not the only ones who think this – LTSA has also been recognized as one of BC's Top Employers.
We offer different positions and opportunities for every experience level, including our Examiner Trainee program for those just starting their career.
Testimonials
I've never worked for an organization where so many people care about doing the best job they can. They're not satisfied just putting in their time; they want things done right and are always looking for ways to improve.

– Mel, Surveyor General Technologist

There are so many moving parts to the LTSA and so many new and exciting projects in the works. I am proud to say I work for the LTSA because they care about their customers and their employees equally.– Heather, Executive Assistant

I am proud that our job involves one of British Columbians' most important assets—their homes and other properties—and one of the most significant events in their lives—when those assets change hands. – Reno, Senior Customer Operations Specialist