ParcelMap BC Adoption Status
LTSA, with the Integrated Cadastral Information Society (ICI Society), is actively promoting the widespread adoption of ParcelMap BC by participating stakeholders to drive new business development and enhance operational excellence.
As part of this initiative, a total of 218 adopter organizations were identified among the Participating Stakeholders, falling into identified Adopter Groups based on their general pattern of transition to ParcelMap BC.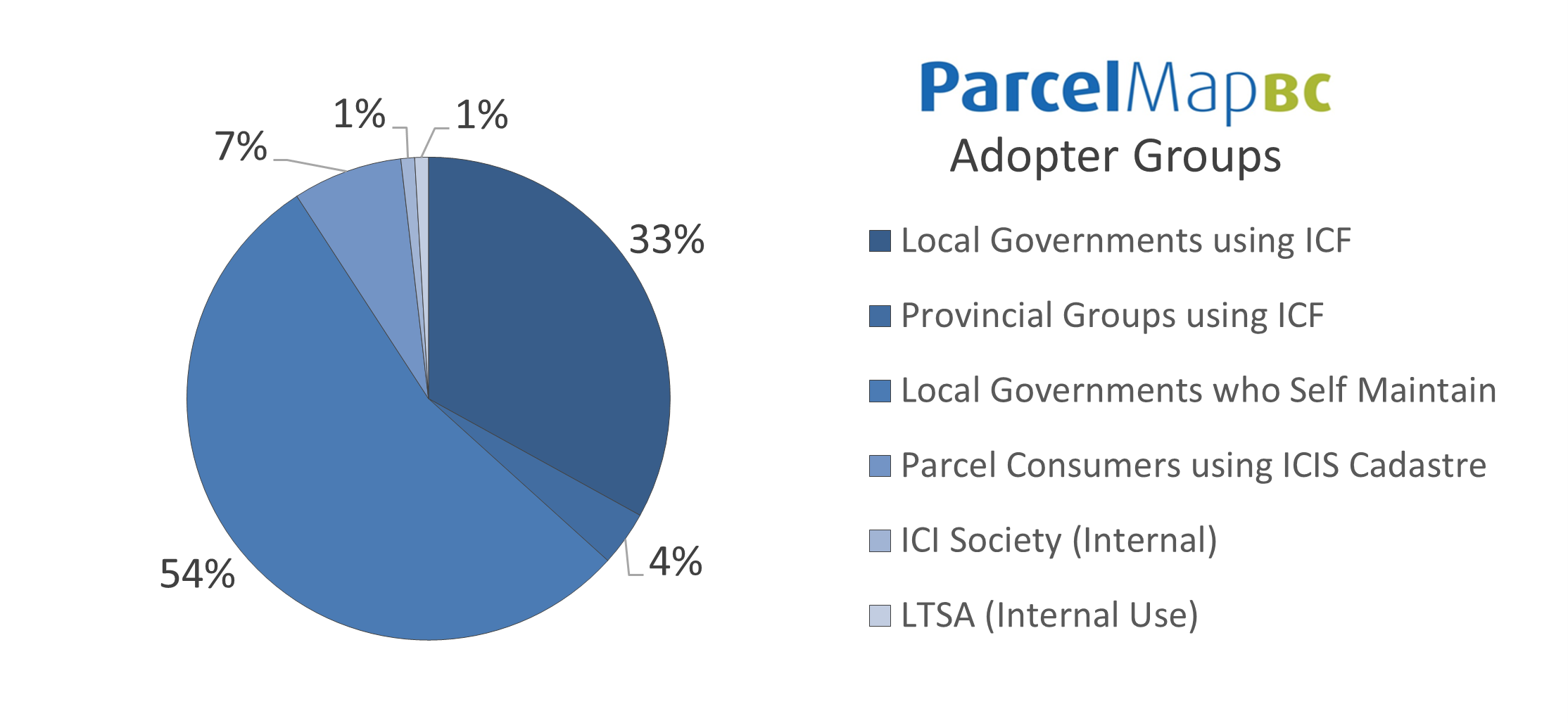 ParcelMap BC Adopter Status
Monthly, the ParcelMap adoption dashboard is updated to track the progression of organizations as they transition to having adopted ParcelMap BC.