Customers can now access eStrataHub under Service Providers in the main navigation menu of myLTSA Enterprise. Any customer with a myLTSA Enterprise account can use eStrataHub to place new strata document orders.
Owned by Access Point Information Canada (APIC), eStrataHub is a leading strata document ordering platform for multi-family communities, serving thousands of real estate agents, lawyers, and notaries.
For myLTSA Enterprise customers who use eStrataHub through BC OnLine
As of July 31, 2021, eStrataHub through BC OnLine will be retired.
APIC has provided a tool on myLTSA Enterprise to help you migrate your eStrataHub orders from BC OnLine. APIC will be communicating directly with customers about when to migrate orders, and we recommend waiting for that invitation to ensure an easy migration process.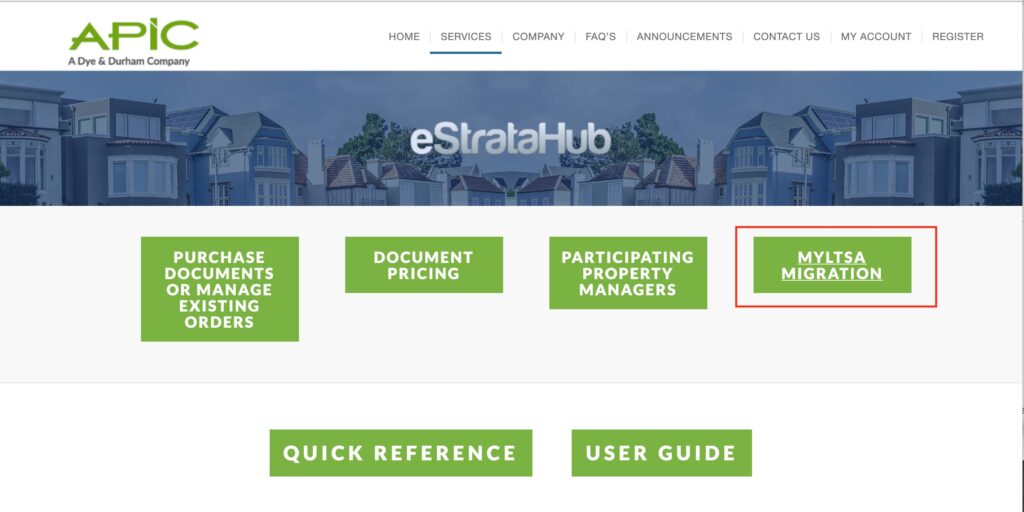 The final day you can place a new eStrataHub order on BC OnLine is July 10, 2021. All order migrations must be completed by July 31, 2021. More information about the migration process can be found on APIC's website.
If you have questions about eStrataHub or its retirement from BC OnLine, please contact APIC customer service by phone at 1.877.953.8253 or by email at estratahubadmin@estratahub.com.