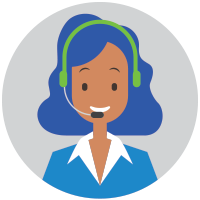 Last month, LTSA introduced Lara, a virtual assistant on ltsa.ca. Lara is supported by sophisticated artificial intelligence and natural language understanding developed by Google and is in training to answer simple, common questions from property owners.
You can find Lara at the bottom corner of pages in the 'Property Owner' section of ltsa.ca.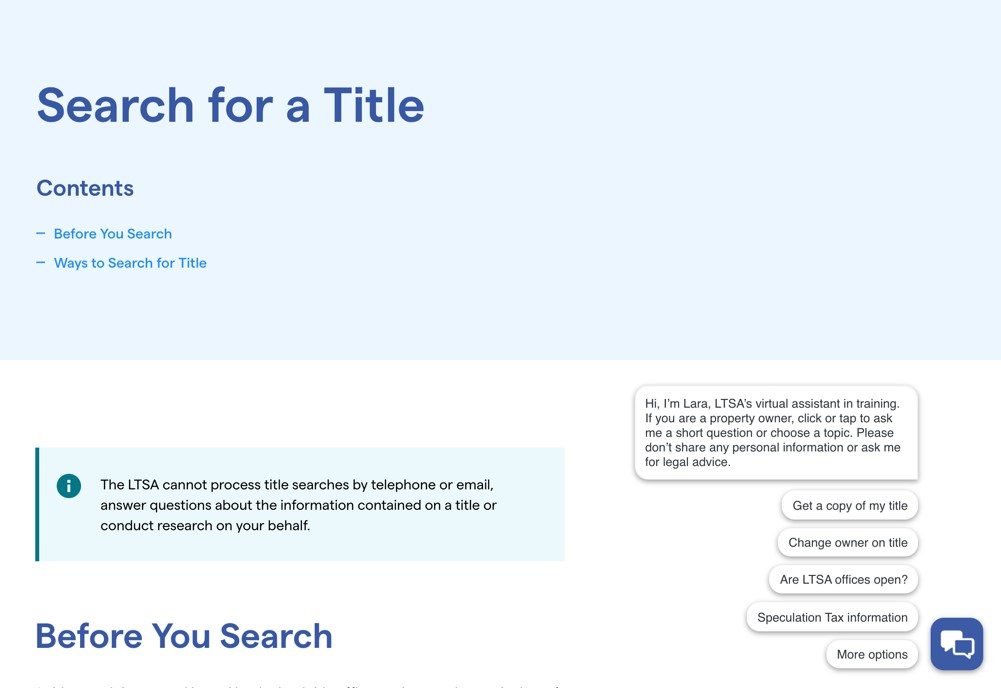 Easy to navigate and available during the day and after business hours, Lara can answer simple inquiries on a broad range of basic land title topics. She is an extension of the customer support team, along with available online resources.
Over time as Lara gets smarter, we will expand the topics she can address for property owners. We are also looking at ways she can assist professional customers.
Tell us what features are useful to you as we consider how to grow Lara's capabilities. Please complete this brief survey.